Summer at Larchmont Music Academy
Summer is the ideal time to explore the joys of music at LMA. We offer many fun and exciting options for the beginner to the most advanced student. Our Larchmont Music Academy Virtual Mini Summer Camp even combines the joys of Kindermusik with art. At Larchmont Music Academy, we have something for everyone!
LMA Virtual Summer is HERE!
A Summer Created Just For Your Family! We will curate a summer just for you. From summer camp, to the occasional lesson and everything in between, we are here for you. In recent days, we have been inundated with calls from people asking us for summer plans. We are happy to create a music program tailored exactly for your child's needs.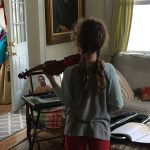 Summer Lessons
Continue Your Private Lessons or Start Something New!
Virtual Summer lessons are offered on every instrument from June 29th through September 5th.
We are here to help you design your perfect summer! We are offering a design-your-own summer experience with daily workshops, masterclasses, or private lessons. These may be grouped together to form a camp-like schedule or can be taken independently. With a wide variety of options, we are able to personalize your summer experience.
Here is a glimpse of a student's first week's schedule:
10-11 Intro to Music Theory Class
11-13 Songwriting Workshop
12-1 Lunch break stretch share dance moves (optional)
1-2 Performance Masterclass
2-3 Intro to the Classics! In depth interactive dive into the music of Beethoven
3pm - Optional private lesson 1 or 2 times per week
Week 2 we will switch in music production and Works of Mozart..
Exciting Virtual Workshops Offered this Summer:
Music Production
Music Theory
Masterclasses
Instrument specific Extended Techniques
Intro to Contemporary Music
Music Through the Ages (music history and appreciation)
Intro to Jazz Improvisation
Advanced Jazz Lab
Songwriting Workshop
...and much much more

Songwriting Workshops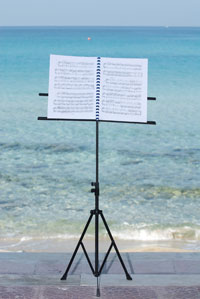 Let your imagination run wild with this summer's songwriting workshop. Whether you write lyrics, music, or want to start, come join an exciting group of young, creative musicians who want to make their music heard. We will spend a week looking at successful song formulas, then implementing them to help you in creating your own unique and exciting original song. By the end you will have your own professional recording starring you! All are welcome to come explore the endless possibilities of songwriting!
Chamber Music Groups
Ensembles are so much fun in the summer. String ensembles, wind groups, percussion ensembles and jazz combos are a great way to learn more about your instrument, collaboration and improvisation. Groups will be formed based on level and age.
Vocal Ensembles
Vocal ensembles will be forming for children and adults
Larchmont Music Academy Virtual Mini Summer Camp
Start your summer off on a high note. Campers ages 4-6 will meet the instruments of the orchestra, while reinforcing listening skills, teamwork, and creativity. Each day campers will meet a different family of instrument.  From winds to strings, brass to percussion, no note will be left un-played. For more information on this program, visit the Larchmont Music Academy Virtual Mini Summer Camp page or dive right into registering for this exciting program today!