Summer at Larchmont Music Academy
We will curate a summer just for you. From summer camp, to the occasional lesson and everything in between, we are here for you.
We are here to help you design your perfect summer! We are offering a design-your-own virtual or in-person summer experience with daily workshops, masterclasses, or private lessons. These may be grouped together to form a camp-like schedule or can be taken independently. With a wide variety of options, we are able to personalize your summer experience. Summer will be creative and flexible to meet your needs.
♫ Music For Little Ones Summer ♫

For Ages 4-6
♫ Larchmont Music and Art Mini Camp! ♫
Start your summer off on a high note. Campers ages 4-7 will meet the instruments of the orchestra, while reinforcing listening skills, teamwork, and creativity. Each day campers will meet a different family of instruments. From winds to strings, brass to percussion, no note will be left un-played. For more information on this program, visit the
Larchmont Music Academy Mini Summer Camp page
or dive right into
registering for this exciting program today
!

For Ages 6 and Up
♫ Create Your Own Program ♫
With your guidance we can create a program designed to exceed your expectations. Virtual or in-person workshops have proved to be a terrific and fun way to learn more in an interactive setting with small classes led by our amazing faculty.
Students can choose from a variety of electives tailored just for them.
We will match children of like ability, age, and interest levels for each class.
Here is an example of a student's first week's schedule:
10am - 11am: Intro to Music Theory Class
11am - 12pm: Songwriting Workshop
12pm - 1pm: Lunch break stretch share dance moves (optional)
1pm - 2pm: Performance Masterclass
2pm - 3pm: Intro to the Classics! In depth interactive dive into the music of Beethoven
3pm - Optional private lesson 1 or 2 times per week
Week 2  Intro to Music Production and Works of Mozart
♫ Summer Private Lessons ♫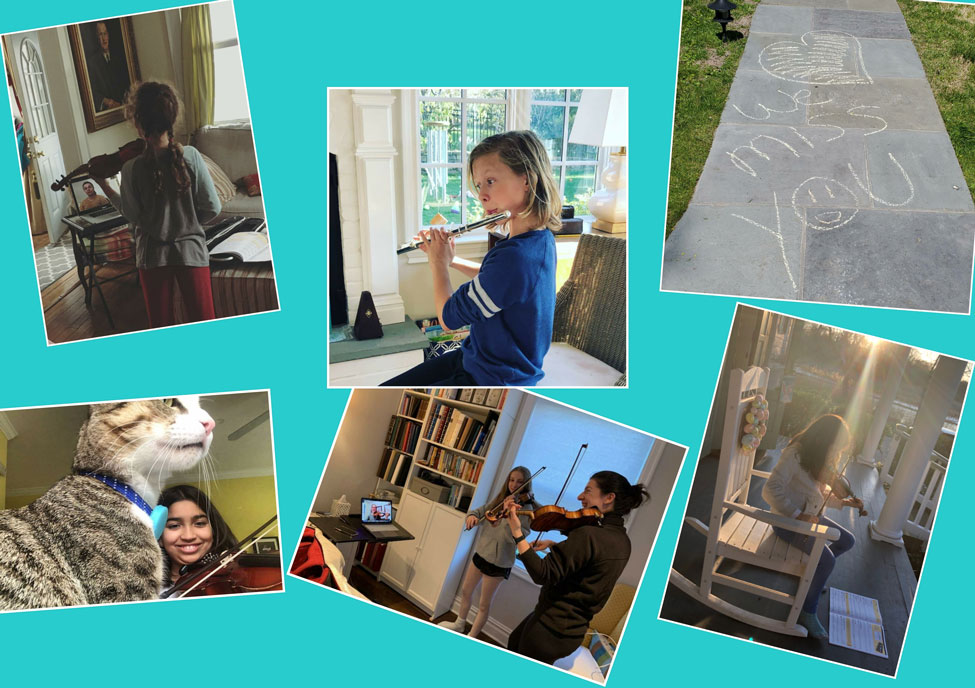 Our teachers are available to continue your lessons. Sign up for lessons to be weekly, daily, twice a week, or in between your travel and sleep away camp plans, whatever you choose! We are here to help you design your perfect summer. Continue your private lessons or start something new!
Summer lessons are offered on every instrument. You can start as early as today! Summer session begins June 26th and runs through August 31st.
We are offering a design-your-own summer experience with daily workshops, masterclasses, or private lessons. These may be grouped together to form a camp-like schedule or can be taken independently. With a wide variety of options, we are able to personalize your summer experience.
Exciting Workshops Offered this Summer:
Music Production
Music Theory
Masterclasses
Acting Through Song
Acting
Instrument specific Extended Techniques
Intro to Contemporary Music
Music Through the Ages (music history and appreciation)
Intro to Jazz Improvisation
Advanced Jazz Lab
Songwriting Workshop
...and much much more
♫ Songwriting Workshops ♫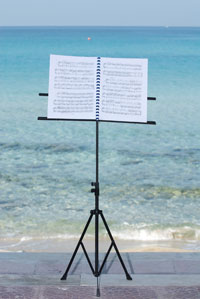 Let your imagination run wild with this summer's songwriting workshop. Whether you write lyrics, music, or want to start, come join an exciting group of young, creative musicians who want to make their music heard.
This workshop will provide students with all the building blocks needed for the art and craft of songwriting. We will learn and study melody, lyrics, harmony, structure, and rhythms. Students will learn how easy and fun writing music is through group and solo activities!
We will: 
Write original music with lyrics, melody and chord progressions that show knowledge of basic song structure and lyric methodology. 

Study great songs that have memorable melodies, lyrics, harmonies, and rhythm and HOW these interact to make hits. 

Collaborate with each other to create interesting arrangements and compositions, just like the real world. 
♫ Chamber Music Groups ♫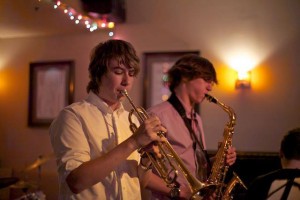 Students are encouraged to experience the joy of playing music with their peers. The Academy offers wind ensembles, string ensembles, percussion ensembles, and jazz ensembles. Students of like ability and proficiency level are free to explore the exciting world of chamber music coached by our faculty members. Ensembles are so much fun in the summer. String ensembles, wind groups, percussion ensembles and jazz combos are a great way to learn more about your instrument, collaboration and improvisation. Groups will be formed based on level and age.
♫ The Violin in Different Places ♫
an Ethnomusicology Workshop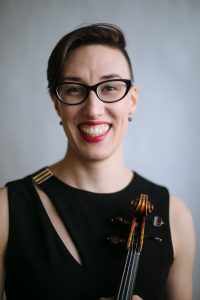 In this workshop, we will explore how the violin is played and used in different musical traditions and how it got there in the first place. This course is a listening/lecturing course, geared towards string players, violinists in particular.
Some categories of music focused on during the workshop:
Indian music (on the subcontinent), middle eastern music, mariachi/Mexican folk traditions, Norwegian hardanger fiddle, Klezmer, Irish/Scottish fiddling and its offshoots in America, and jazz/blues violin. This workshop is a great way for kids to learn about really different styles of music beyond school orchestra/commercial radio music, and for them to see how versatile the violin is.
This course will be taught by LMA Faculty Member, Charlotte Munn-Wood
♫ Percussion Ensembles ♫
The Larchmont Percussion Ensemble is a workshop percussion ensemble and performance group made up of middle school and high school percussionists at beginning to intermediate levels. They perform repertoire spanning from classic rock percussion arrangements to "Junkyard" ensemble music (such as bucket drumming), as well as more classically based material. Percussionists in the ensemble are given the opportunity to learn a wide variety of instruments including keyboard percussion (xylophone, glockenspiel, piano), vibraphone, snare drum, drum set, and world percussion (congas, djembe).
♫ Music Production ♫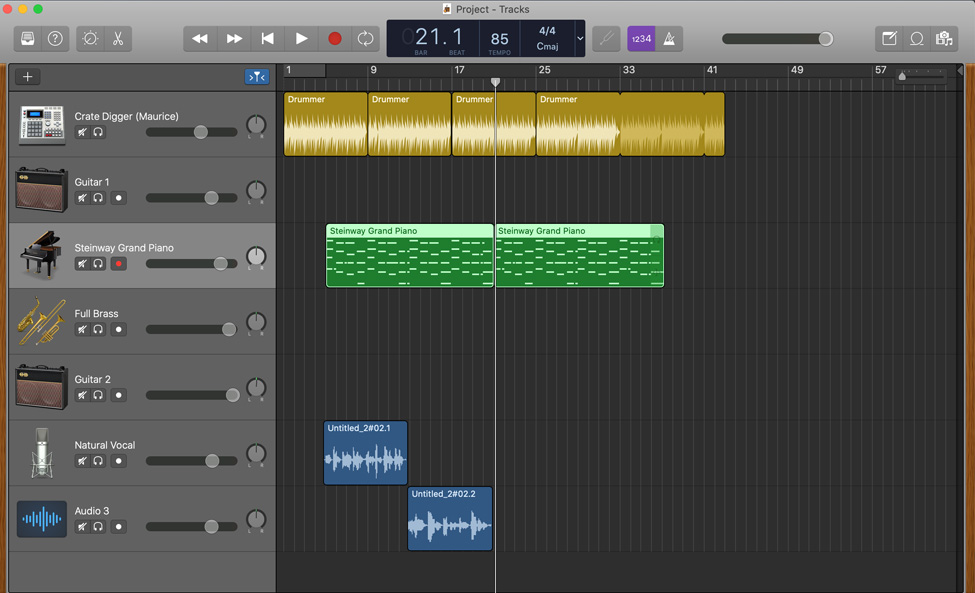 Join faculty member PJ Roberts to explore the world of music production. Using GarageBand we will learn how to record your instrument and voice, add and edit effects, create songs using loops, and use the computer as a practice tool.
Having a Mac computer with GarageBand software is a prerequisite.
♫ Acting Through Song ♫

This quirky, fun, and out of the box course is just what you need to take your performance to the next level! In this course we will work in a masterclass setting to help one another approach our songs with confidence that will ignite an audience on fire.
Master Class (Once a week class)
Seminar Class (week-long class)
Month Long Intensive (1 month long)
** 2 devices required, one for the viewing of the masterclass and a second to play our accompaniment as we sing.
♫ Acting ♫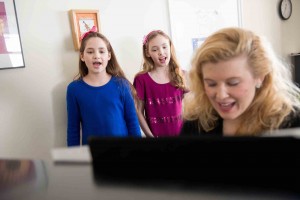 This funky course is for all musicians wanting to explore their interest or passion for acting in a safe space. During the course we will review styles of acting through activities and exercises, break down our barriers, and leave a more confident version of ourselves both on and off stage! No previous experience is necessary!
Master Class (Once a week class)
Seminar Class (week-long class)
Month Long Intensive (1 month long)
**A computer is needed for the course, some preparation will be required.
♫ Theory and Composition Classes and Intro to Ear Training ♫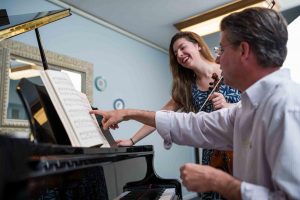 These classes introduce students to elements of ear-training, solfege, sight singing, dictation, composition and improvisation. Classes will be interactive, fun and are held in our computer lab. Classes are scheduled by appointment and are grouped according to level. Private AP Music Theory lessons are offered to prepare students for the AP Music Theory exams. LMA students routinely score 4 and 5 (a perfect score) on these exams.
♫ Academy Master Class Series ♫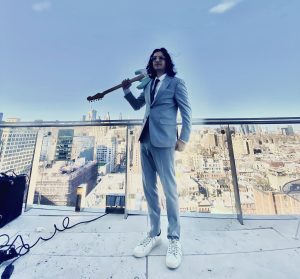 With the Academy Master Class Series, world class artists are invited to the academy to conduct monthly master classes for our students. Watching and working with some of the world's master performers is truly inspiring. Students may sign up to attend a master class or audition to participate. Each master class will be followed by a performance in the community.